Rehearsal Dates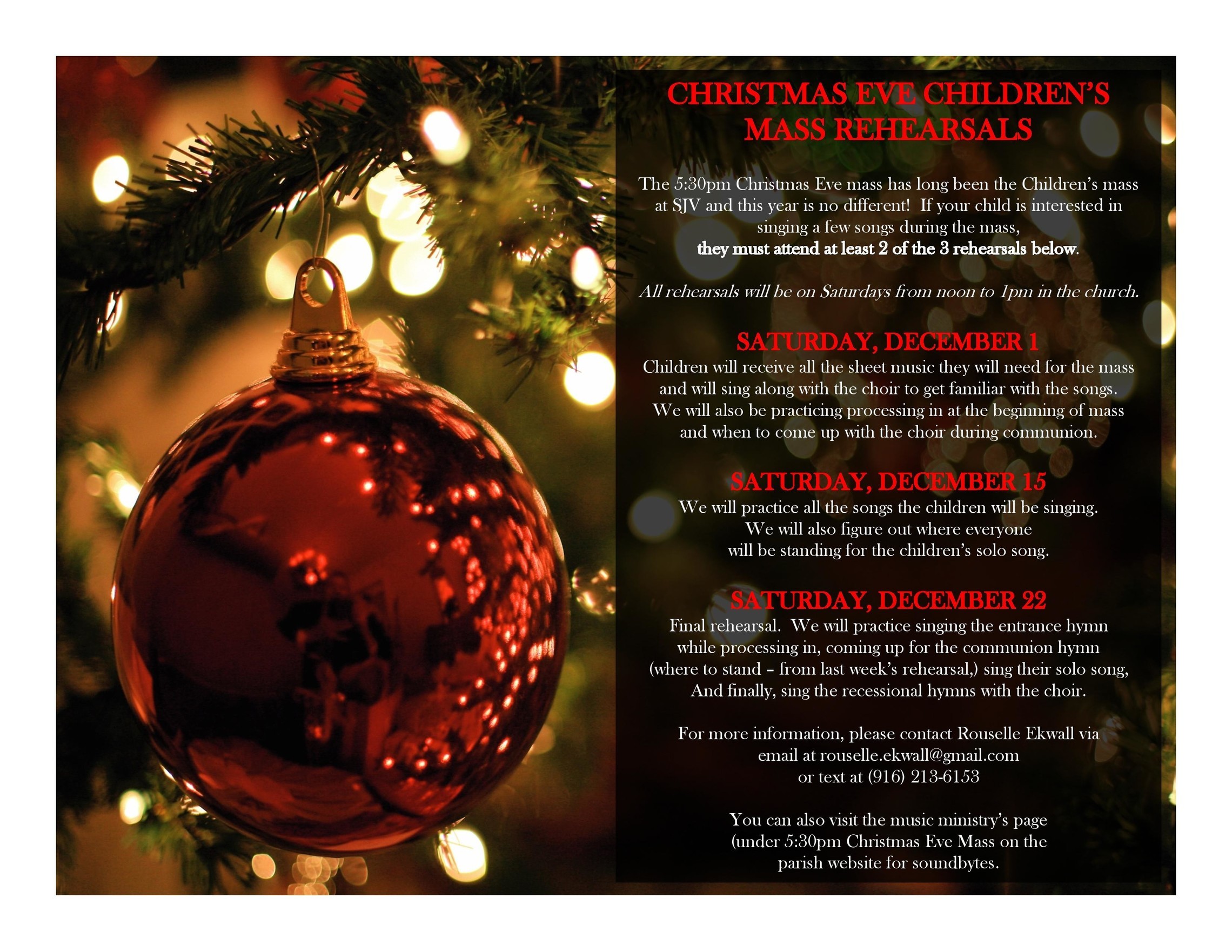 Information
Please remember that you must attend at least 2 of the 3 practices to join our children's choir.
Remember to dress in your best clothes on Christmas Eve and arrive in the church by 5pm.  Find your seats before sending your children to the choir area so that they know where you are sitting during mass and they won't have a hard time finding you.
The children are expected to memorize all the songs they will be singing so parents, please make sure you are working with them at home!
Entrance Hymn
Children's Solo Song
Recessional Hymn