Bishop's Announcement
Register to Parish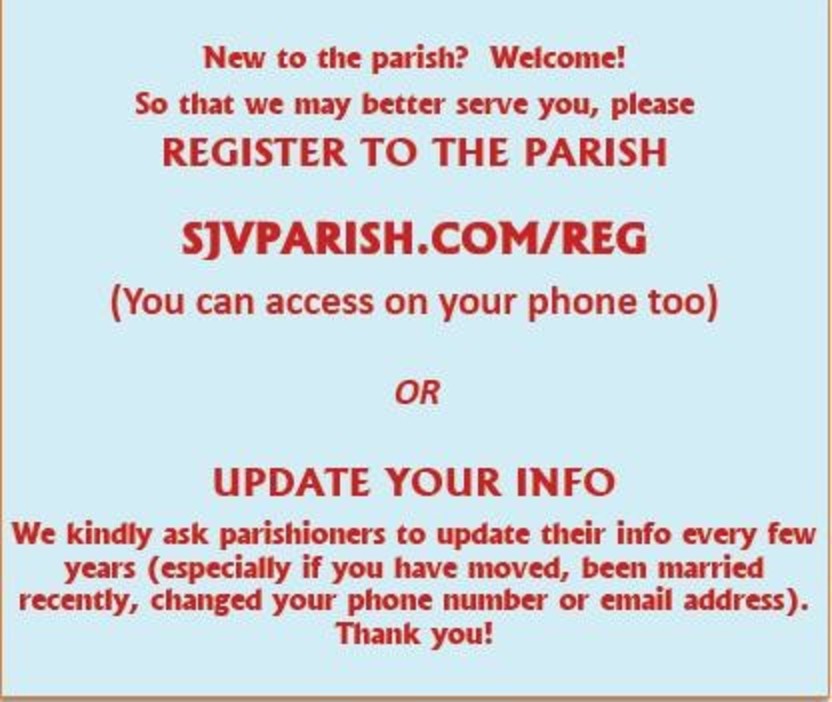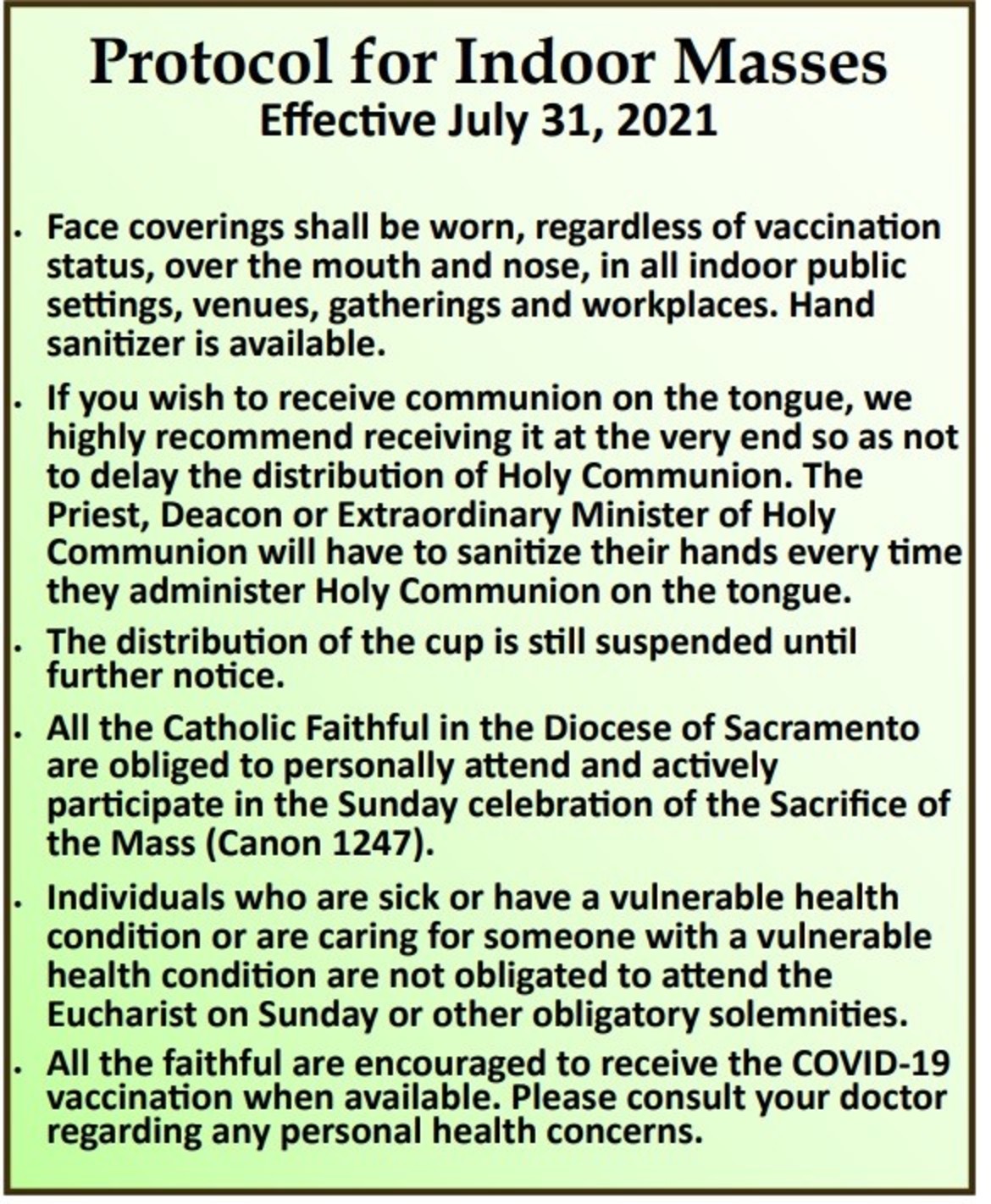 Happy New Year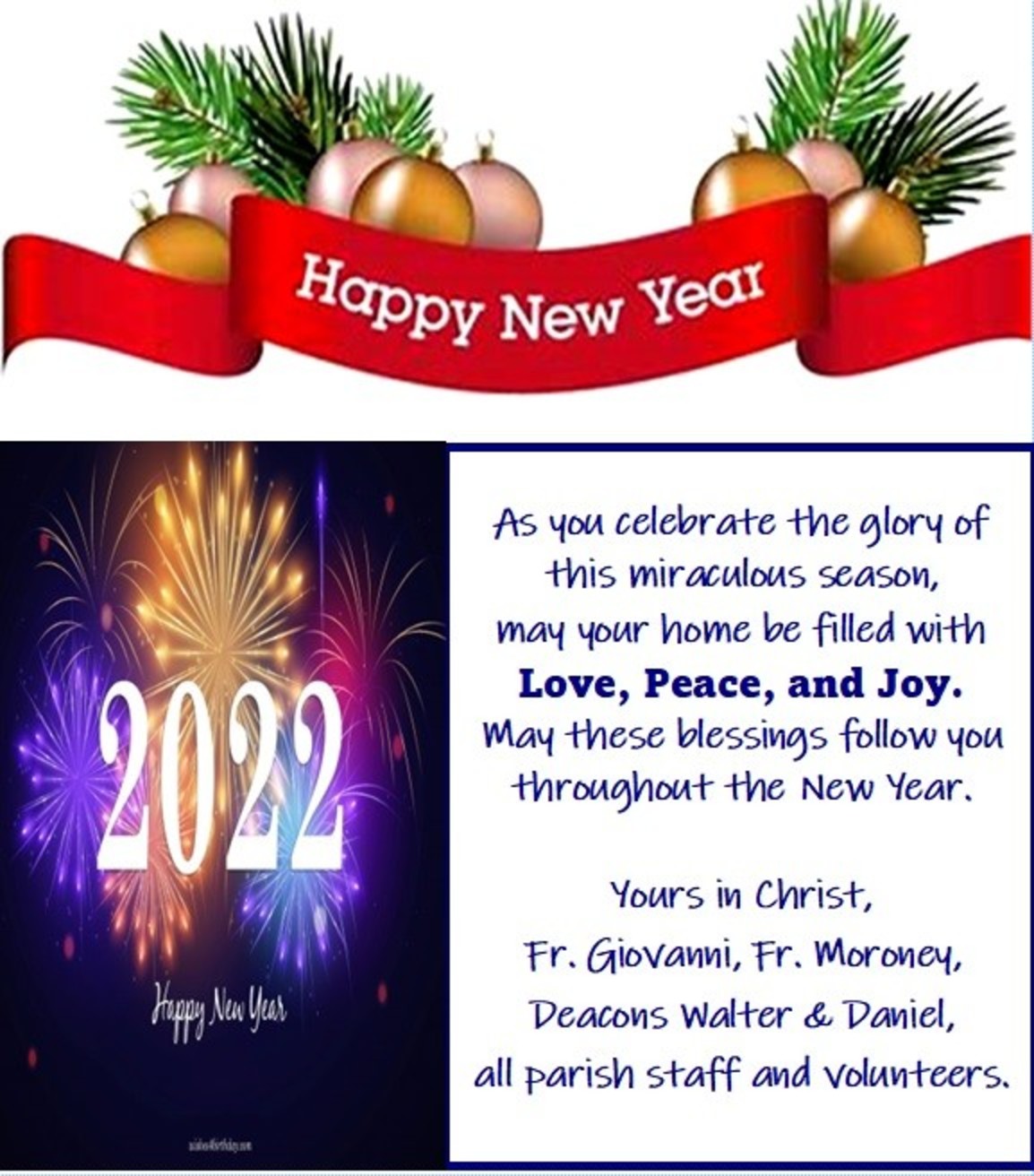 From the Pastor
Parish English Listing Sessions Invitation
You are invited to participate in a Parish Listening Session themed: "For a Synodal Church: Communion, Participation & Mission".
Click here: Message from Fr. Giovanni Gamas.
Adoration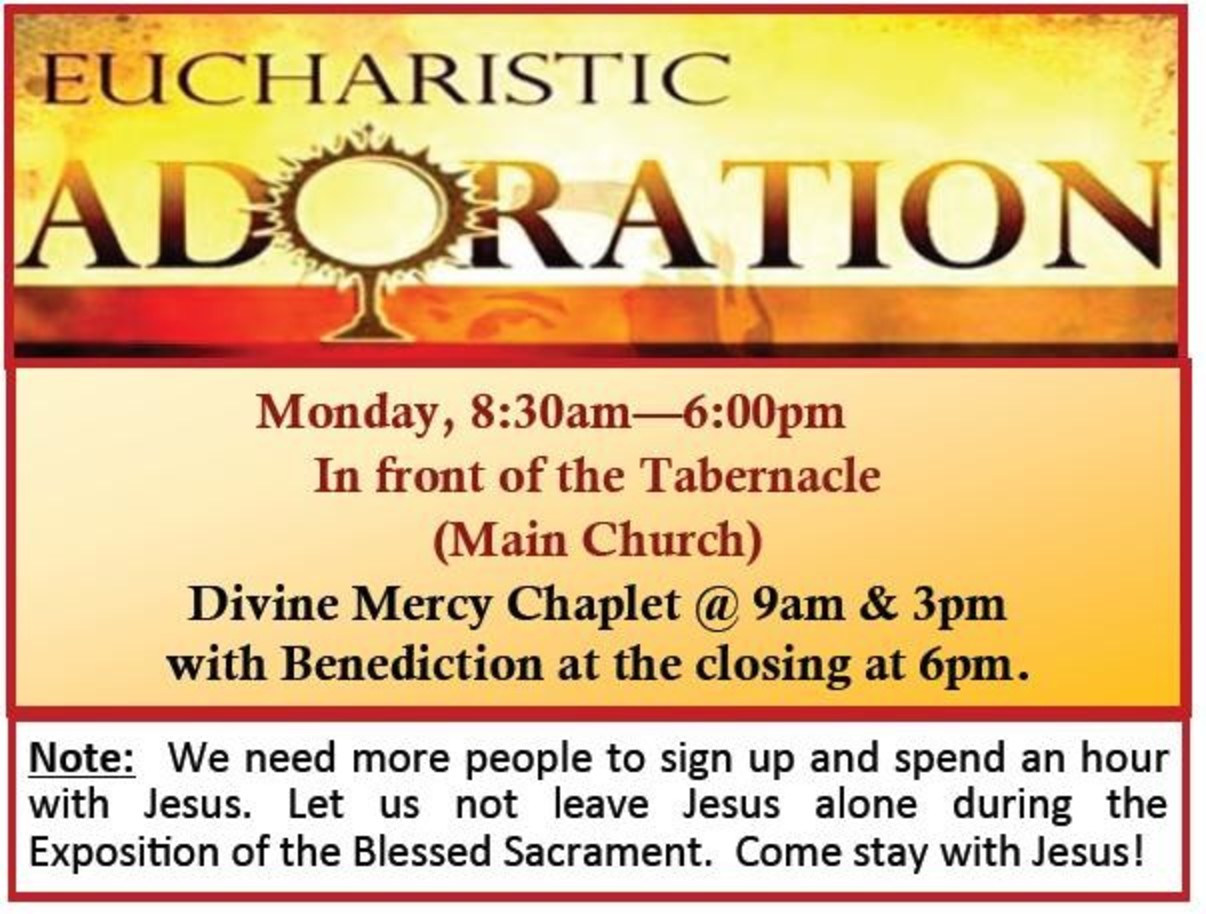 March For Life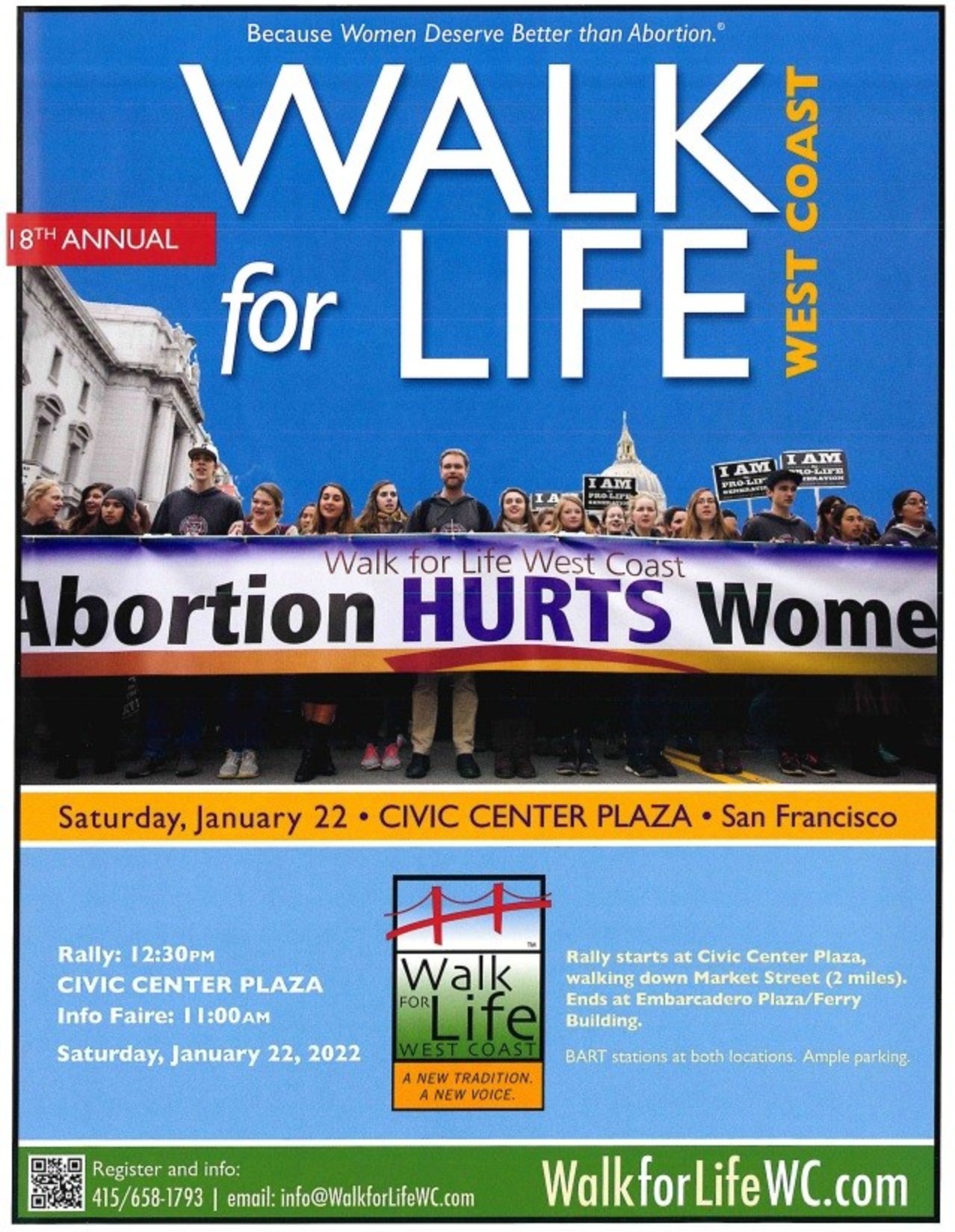 Walk for Life West Coast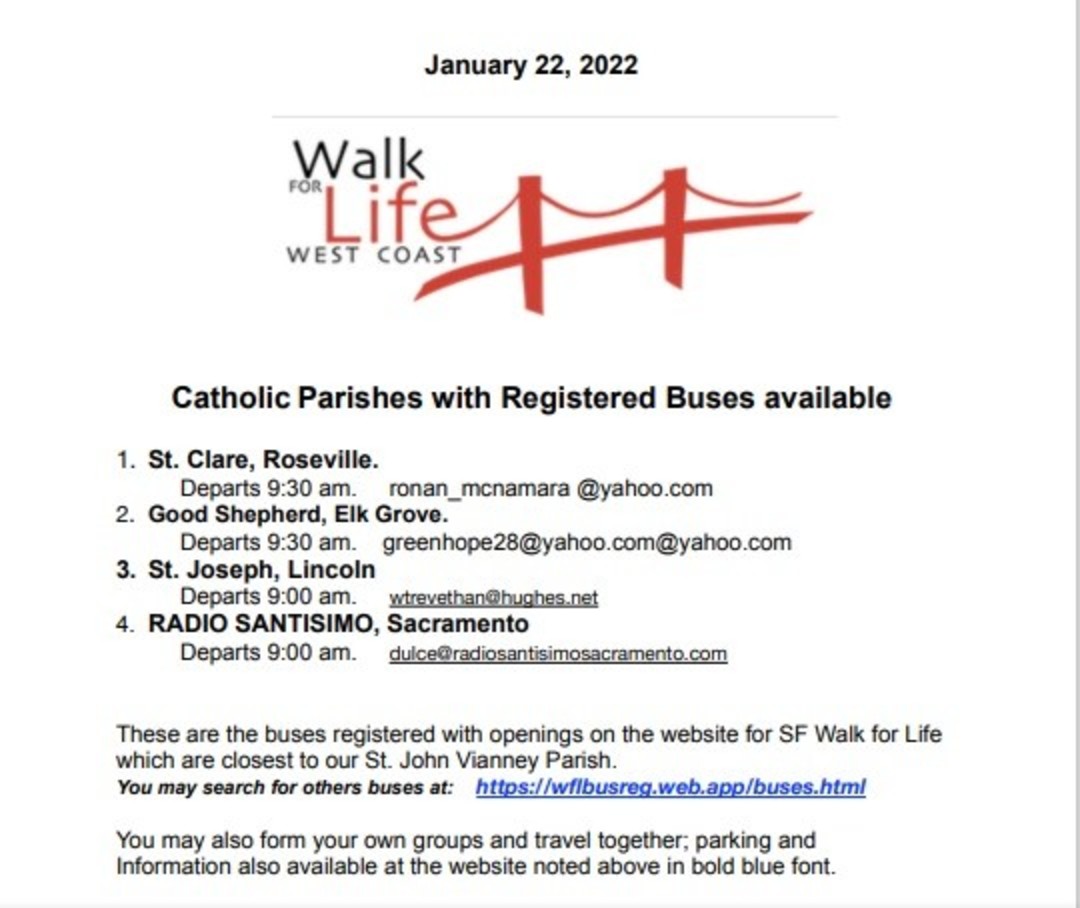 Stewardship Report

Donations
Indoor Mass Schedule
Effective January 1, 2022
WEEKDAY:
Monday-Friday: 8AM  English
Wednesday: 6PM  Spanish
1st Friday: 6PM  Spanish
WEEKEND:
Saturday Vigil:  6PM  English
Sunday: 8AM, 10AM  English
Sunday: 12PM  Spanish
2nd Sunday Filipino: 2PM
4th Sunday Indonesian: 2PM
CONFESSIONS: 
Wednesday 5PM
Saturday 4PM
ADORATION: 
Monday 8:30AM to 6:00PM;
1st Friday Adoration: Suspended until further notice.
2022 Mass Times