Overview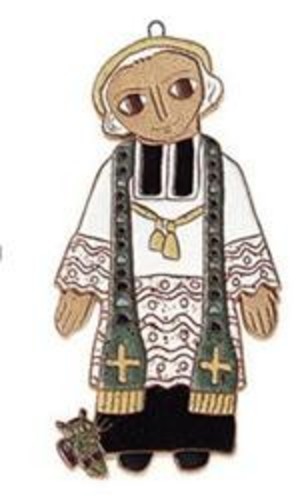 Christ Jesus said, "Let the little children come to me, and do not hinder them, for the kingdom of God belongs to such as these."  Matthew 19:14.  Here at SJV, our Faith Formation program is passionate about serving God by educating, encouraging, and empowering our families and their children through their faith and Sacraments to know and love God the Father.  Our goal is to create a lifelong faith formation that embraces all ages and generations, that promotes growth in faith in both our homes and church lives. In order to accomplish this we use a Family Formation program. This means that for grades K-5 both parents and students come once a month to receive formation at each level.  Parents then teach at home 3 more lessons during the month.
Please contact our coordinator if you are interested in joining our Faith Formation Program:
Veronica Zeller / Faith Formation Coordinator  
Phone: 916-369-8669
Email: faithformation@sjvparish.com
Summer office hours:
Monday and Wednesday  8:30 am-4:30pm
Tuesdays and Thursdays 1:00 pm to 7:00 pm
or by appointment.
Registration Information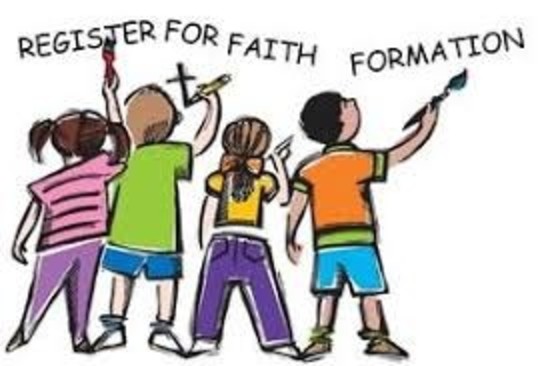 Registration for the year 2021-2022
Early Registrations for  2021-2022 will end in July then cost will increase in August.
Registrations are in person during regular business hours. 
Documents needed:
•    Birth Certificate
•    Certificates of Sacraments received
•    Registration Form
 Summer office hours:
Monday  and Wednesdays: 8:30 am- 4:30 pm
Tuesdays and Thursdays: 1pm-7pm
New Fee Structure:
$100 per family no matter how many children they have
$40 additional per child for the year they are receiving the First Eucharist Sacrament. (This will cover the extra material needed and the retreats and gift at the end of the year)
$100 additional per child for the year they are receiving the Sacrament of Confirmation. (This will cover the one day conference"Fired up", a two day retreat, extra material, and whatever other expenses needed)
 
Classes structure
Students in grades 1st-6th
We will be using the same Family Formation material as last year. With the difference that now we will be meeting in person every first week of the month, the whole family.  Children will go to the classrooms and parents will be in the church.
1st Tuesday of the month in English
1st Thursday of the month in Spanish.
Students in grades 7th- or older
Students in Confirmation and Preconfirmation will meet weekly in the Gym.
Every Tuesday Confirmation, both English and Spanish
Every Thursday Pre-Confirmation 2nd year, both English and Spanish
For children in grades 7 or above who have not received First Eucharist  and are not ready for preconfirmation, will meet every week in the Hall (Tuesday in English, possibly Thursday in Spanish)
RCIA
Students 7 years or older who have not received baptism will attend classes every week for the second year.  Tuesday's in English and Thursday's in Spanish. First year they will attend their regular programs.
If you are a returning  family and your child was with us last year no paperwork should be needed except for the registration form.  For first time students we need the following documents:
Registration Form (Click here to download the form)
Birth Certificate
Certificates for any Sacraments already received (Baptism and First Eucharist)
 
You can call me for an appointment or show up during regular office hours.