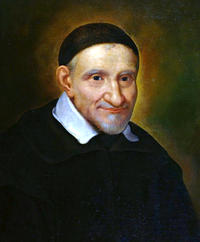 St Vincent de Paul Days and Hours Available
St Vincent de Paul contact:  (916) 469-1975
Days available: Monday, Wednesday, Friday
Hours for each of those days: 9:00 AM to 2:00 PM
Sometimes case workers are not available, so please leave a detailed message, where you repeat your first and last name, spell your last name, your phone number, and the reason for your call.
PLEASE NOTE: The case workers may not be available as sometimes they go on home visits.
Resources
For coping with domestic violence:
Other Resources
TRAVELER'S AID 916-399-9646 Tuesdays/rent
Safety Net Services 916-361-8684 press 5, lv msg Must have
FOLSOM CORDOVA ONLY Mondays 9-12P 3 day pay or
quit notice
VOLUNTEER'S OF AMERICA 916-265-3400
3434 Marconi Ave
SALVATION ARMY 916-678-4010
SMUD 916-732-7376
Traveler's Aid 916-399-9646 SMUD asst/Mondays
PG&E 1-800-773-4345 Our Code: 64621 Low income rate available
SAFETY NET SERV 916-361-8684 Mondays 9-12P for appt. Has to have a disconnect notice.
SALVATION ARMY 916-442-0303
916-678-4010 M-Thurs 9-11:30;
Fri, 1-4p
HEAP 916-567-5200
Furniture for Families 916-635-0664 11359 Sunrise Gold Circle
Homeless Advocate 916-341-0593 Gabriella Roth
Next Move 916-454-2120 2925 34th Street, Sac.
Re-housing program/with children
HOMELESS EVALUATION LIAISON PROGRAM
775-785-4104
Open Monday and Tuesday 8:30 AM to 11:30 AM
355 Record St, Reno, NV
Will help homeless w/transportation to home town
TRAVELER'S AID 916-399-9646
Hotel vouchers for families
with minor children
www.onefatherslove.com 916-877-4211
ONE STEP 916-452-3601 5523 34th St, Sac
Counseling for those under 21
Employment Development
Computer Classes
Free car seat
WEAVE 916-920-2952
Shelter for Domestic Violence, sexual assault
Children's Counseling for survivors of Domestic Violence
1900 K St., Sac
Rape Crisis Line Spanish speaking Advisors
Job Placement/Seniors
ACC SENIOR SERVICES 916-503-5391
7334 Park City Dr.
Sacramento
WELL SPACE CLINIC 916-569-8600
10423 OLD PLACERVILLE ROAD
www.wellspacehealth.org
PRIMARY CARE CENTER 916-874-9670
4600 BROADWAY, SUITE 1100/1200
General Health 8A-9P, M-F for homeless21-65
HIV testing call for appt. 916-874-7720
Sac Self Help, RC 916-341-0593 10665 Coloma Rd
HOMELESS ADVOCATE 916-341-0593 Gabriella Roth
FOLSOM CORDOVA COMMUNITY PARTNERSHIP 916-361-8684 X222
HOTEL VOUCHERS
NEXT MOVE 916-454-2120 2925 34th St.
homeless w/Chldren
FAMILY PROMISE 916-443-3107 Sign up by phone
Shelter for families will accept men
90 days - adult w/dependent child
St. JOHN'S SHELTER 916-453-1482 8401 Jackson Rd.
Shelter for women w/children and single women
Can stay for 2 yrs.
VOLUNTEERS OF AMERICA FAMILY CENTER FAMILY CENTER
Shelter for families - will accept men and teen boys
Assessment for enter into shelter takes place every Tues & Thurs 9:30A-11AM
Maryhouse - 1321 North C Street
SINGLE WOMEN
The Salvation Army 916-442-0331 1200 North B Street
Shelter for single men and women
Sign up for shelt at 1PM weekdays on the patio
St. John's Shelter 916-453-1482 4410 Power Inn Rd
Shelter for women w/children and single women
Sign-up daily by telephone or at front door
SINGLE MEN
The Salvation Army See above
ACC SENIOR SERVICE 916-503-5391
7334 PARK CITY DR.
SACRAMENTO, CA 95831
AGENCY HELPS SENIORS
GET JOBS
THE GABRIEL PROJECT 800-910-0191
gabrielproject@sjvparish.com
BABY AND DIAPER RESOURCES
Sacramento Food Bank 916- 456-1980
3333 Third Ave
River City Food Bank 916--446-2627
1319 27th Street
Birth & Beyond 916-498-1000