Notes/Reminders for ALL Liturgical Ministers
If for some reason you cannot serve at the Mass you are scheduled for, please arrange ahead of time for a substitute. If you are unable to find a replacement, please let the Sacristan for your assigned mass know you are unable to be there.
Please be aware of the dress code as you participate in this ministry - no jeans, shorts or clothing that would distract from the sacred Mass.
All Ministers are asked to sign the sign-in sheet in the Sacristy at least fifteen minutes before Mass, otherwise a substitute will be assigned.
Please be respectful of the time before Mass in the Sacristy; it is a time of prayerful preparation for the celebration of the Mass.
Thank you for your interest and participation in this Liturgical Ministry and for the time you give to our Parish Community.
Eucaristic Ministers
Click here for the  schedule for April-June 2019
Bread and Wine stations are numbered. Please note where you are to stand in the Sanctuary so as to avoid confusion. For more information, please READ "Guidelines for Eucharistic Ministers" under Documents to the right.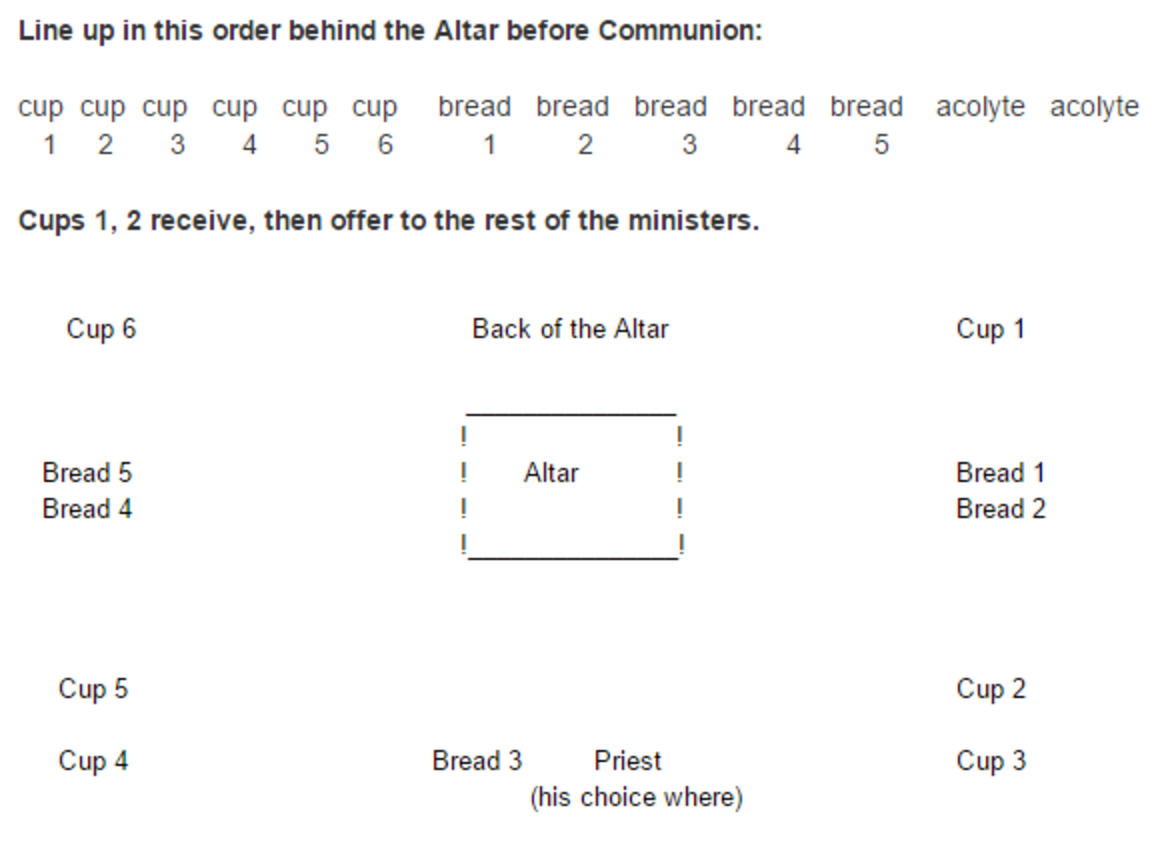 Documents for Download
For more information about Communion Ministry please click here.
Learn why this ministry is important, why they are called Extraordinary Ministers of Holy Communion, and how you might join this ministry.
Request Communion for the Sick/Homebound
Contact Jean Pergande @ 916.857.1695