Welcome to Your Youth Ministry
The SJV Youth Ministry welcomes all teens in high school.
Our Mission:
To create a community of friendship with Jesus Christ at its center.
See Summer Program below for activities during the Summer Break!
Youth at the State Fair, 7/24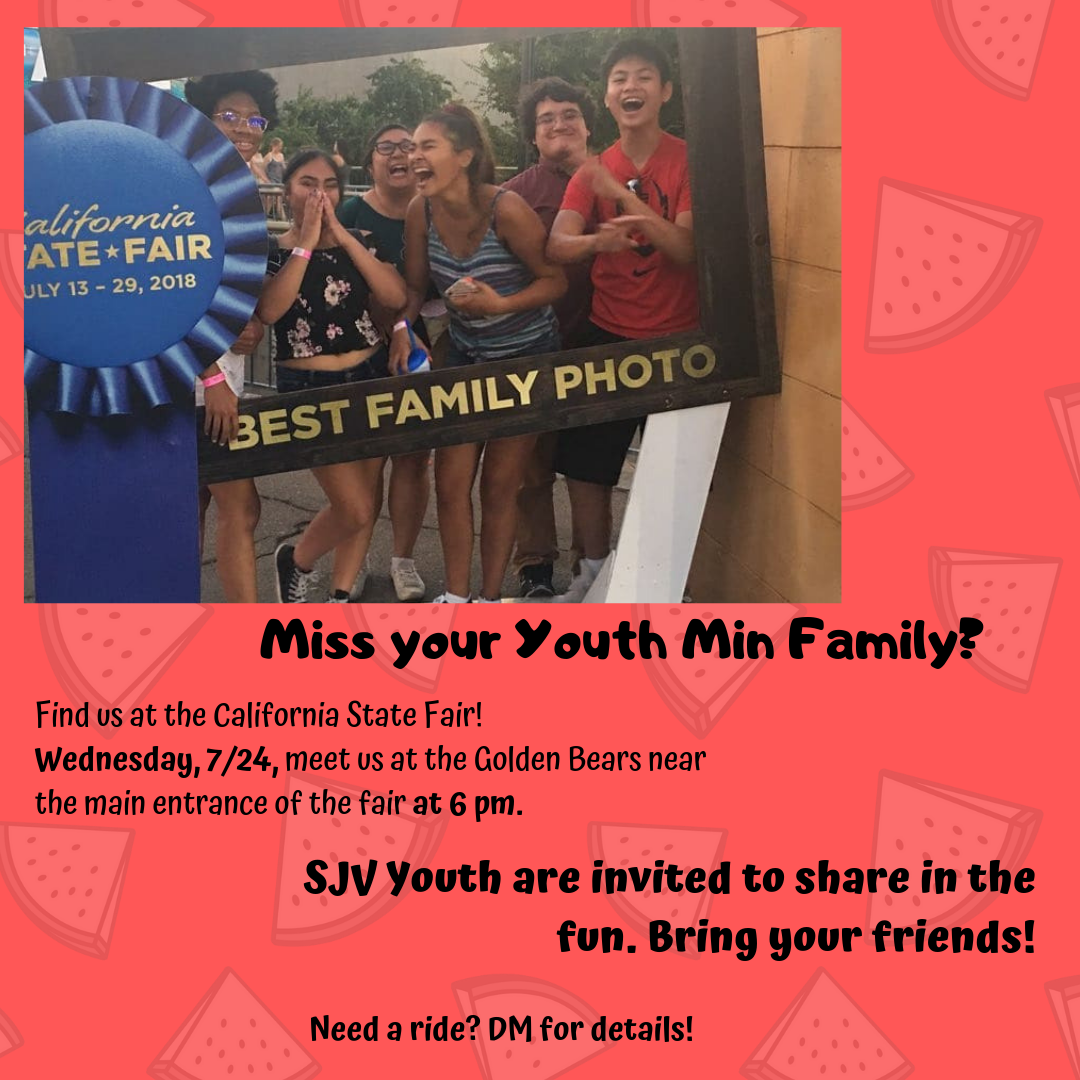 Get Ready for the Summer!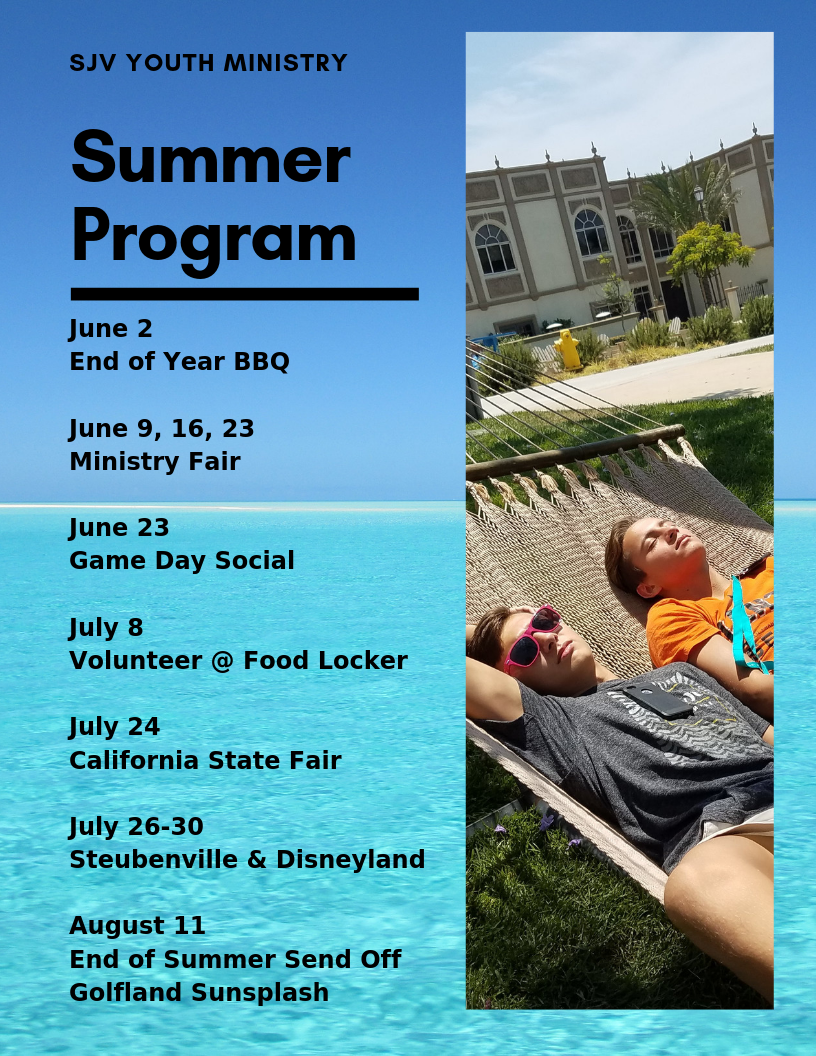 Steubenville San Diego 2019!
Steubenville San Diego 2018 - See why we're going back!