Welcome / Bienvenidos!
All teens in high school are welcome to join.

Todos los jovenes en la secundaria son bienvenidos.
Our Mission:
To create a community of friendship with Jesus Christ at its center.
Nuestra Misión:
Para crear una comunidad de amistad con Jesucristo en su centro.
Common Prayer Time, everyday at 1:30 PM
Intention: For the end of the Corona Virus (COVID-19) Pandemic, and for all those affected and suffering due to the crisis.
Let us pray...
1 Our Father
1 Hail Mary
1 Glory Be
Everyday, our Youth Ministry will be praying the above prayers in unity despite having to remain apart.
We invite you to join us.
SJV Youth Ministry is online! Virtual meetings will be held Sundays at 4:30 pm. ALL HIGH SCHOOL YOUTH seeking an online community of friendship, faith, and fellowship is welcome to join.
Join Zoom Meeting
https://zoom.us/j/324657723
Meeting ID: 324 657 723
E-mail or text Samantha for meeting password.
Topic for 4/5 meeting: Check-Ins, Discussion on Anchored: Professing Faith, Open Forum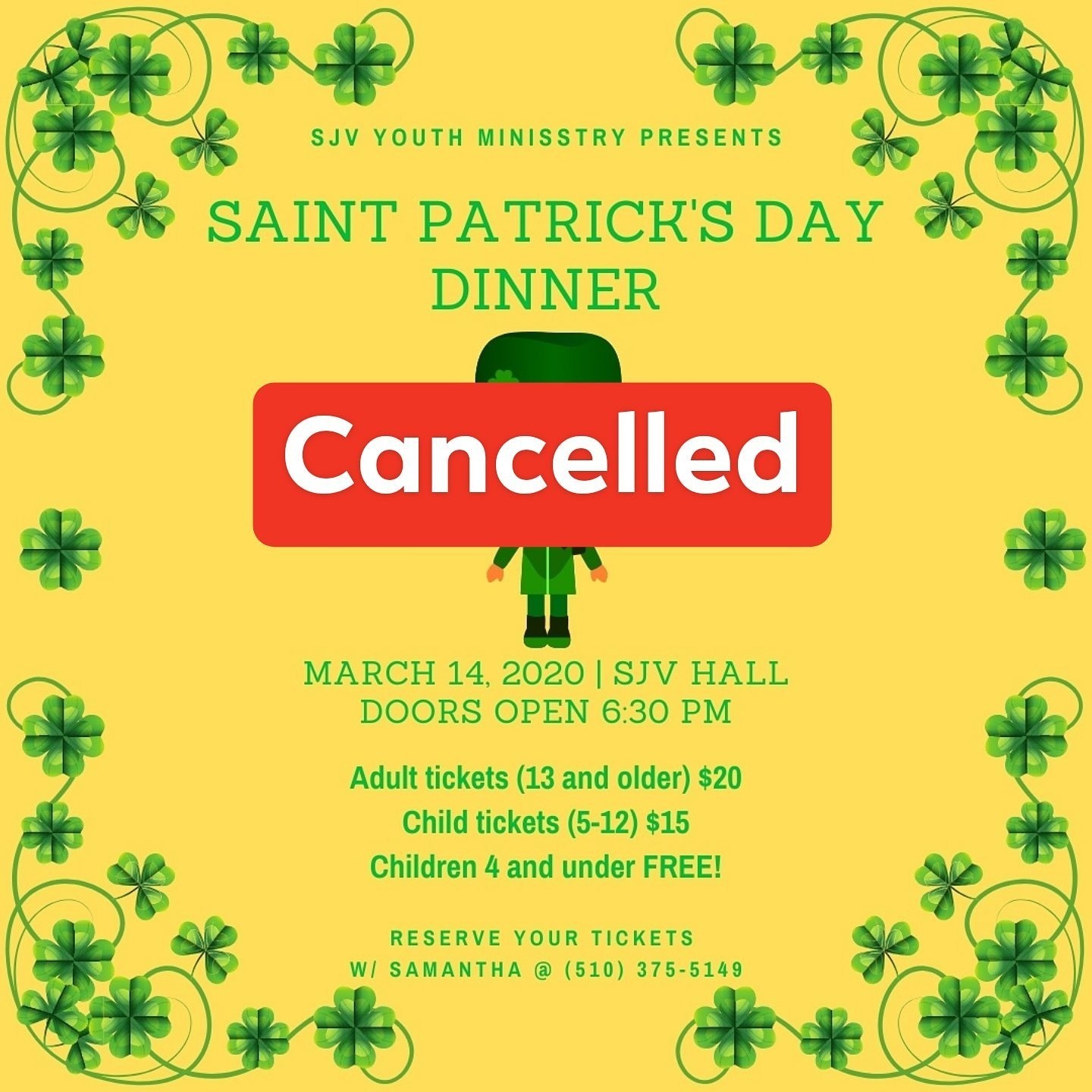 CANCELLED: St. Patrick's Day Dinner, March 14th