World Marriage Day
Register to Parish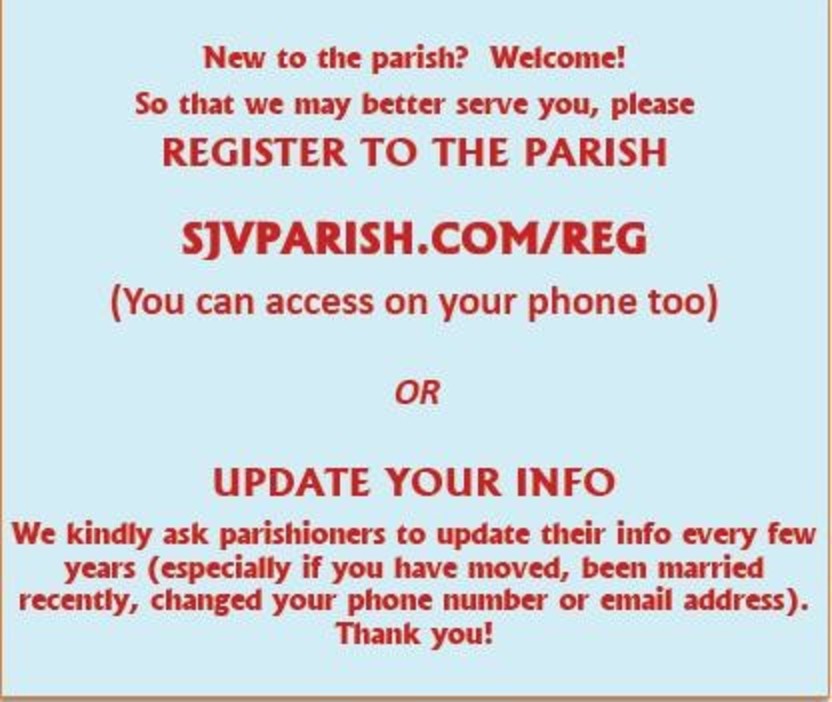 Mother Daughter Program
SJV está presentando dos de los retiros en nuestras instalaciones.  2/9/19 y 4/27/19.  Favor de llamar a Veronica 916-369-8669 o Hna Vicenta 916-368-9410
Abajo encontrará la forma de registracion.
Suspension of the Cup
Flu Season & the Suspension of the Cup
In order to protect the health and well-being of everyone,
Bishop Soto has issued directives on the temporary suspension of the cup.